Cheap Locksmith Prices for Top Quality Service
If you find yourself in need of professional locksmith services; you need quality locksmith experts to handle the job professionally and quickly, but won't charge you an arm and a leg for assisting you in your time of need.
Our Locksmith Services Rates
Our locksmith team is ready to be of service to you whenever you need us, with lower prices than ever. We maintain the highest standards of service at cheap locksmith prices. Our clients often ask us "How much does a locksmith cost in a lockout situation?" When we name our prices, we are often asked why our fees are so much lower than those of other companies. The answer is simple. The prices we charge are what we consider fair compensation for the tasks we complete.
We don't believe that just because you need our services, that a locksmith should charge the earth. That's why we attract the best locksmiths in the business: the ones who want to make your life better and easier. Our locksmiths know how crucial our services can be, are ready to make a difference and take pride in being able to lend a professional hand when you need it most. We are not here to make a buck off you when you are at your most vulnerable: we are here to help!   
Cheapest Locksmith Price Table**

Locksmith Services

Service Price 

Locksmith Services   
 Service Price 

$25

$25

$30

$40

$119

$90

$50

$90

$60

$19

$30

$45

$35

$90

$60

$60

Installing security cameras

$300*

Alarm system installation

$300*

$25

Car alarm reprogramming

$60

Keyless entry installations

$70

$90*

Car door lock installation

$70

Service Call Fee
$19
 * These prices are approximate and are subject to change upon our locksmith's professional assessment.
All price quotes will require your signed approval before any work commences. 
Our team members are not only qualified and professional locksmiths ready and able to help with the attitude, tools, and experience under their belts to get the job done right, but we can also afford to give you the cheapest locksmith prices in town. Guaranteed! 
Lowest Locksmith Prices in the Nation
We provide our clients with the most professional locksmith services at price points that won't break the bank. Our locksmith rates are always fair. How you might ask, can we undercut the competition so confidently? The answer is that our company has the following things that other locksmith companies don't have:
Our locksmiths are mobile they don't need to pay the overhead of renting out a property and property maintenance. 
Our company is nationwide, which means we only need one website and the costs associated with maintaining a website, for an entire team of locksmiths all across the country.
We are a large enough locksmith company to buy all our equipment in bulk: which means we save on our expenditure, and pass the savings on to you.
Our locksmiths are all locals, so our nearest locksmith can reach you in less than 30min and doesn't need to spend an exorbitant amount on gas fees. 
Our company is nationwide: if your sleepy town only has two locksmith emergencies a week, it won't affect our company's prices because a busier town might have two locksmith emergencies an hour! It all evens up for us overall, so we can afford to keep our prices low.
We really have slashed the going locksmith rates in half and can now perform the same expert locksmith services at rates our client can actually afford.
Getting a Locksmith Price Quote
Want to find out exactly how much a specific locksmith service will cost you? Our phone representatives are waiting to take your call and provide you with a clear price estimate at any time. When we give you a service quote rate, the sum will include: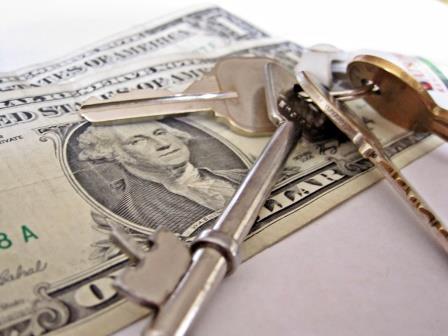 A service call fee
Labor costs
Any potential hidden fees like travel expenses & emergency service fees
Replacement parts for locks and keys
To find out how much it will cost you to get a professional locksmith service for your home car or business, contact 24/7 Locksmiths Locator now!
Our Service Guarantee
We provide our clients with a 90-day service guarantee. That means that we are so confident you will be happy with our services if you have any problems you can call us anytime within 90 days of the original service and we will come back to fix it again at no additional cost to you. This is for your protection as well as proof of our confidence in the skills of our technicians.
To get the professional locksmith services you need at reasonable prices, contact our 24-7 hotline today!
Frequently Asked Questions
Will you give me a price quote over the phone?
Sure; we are very upfront with our customers and give quotes directly over the phone.
How much does it cost to hire a locksmith?
The standard service callout fee is just $19. The cost of the service will vary depending on the type of locksmith service that you require.
How much does a lock re-key cost?
Since lock re-keying does not mean replacing door locks, it is a lot more affordable and therefore a very good way to save money. Our locksmiths are trained and licensed and can re-key your door locks and car door locks for a very good price.
Do you charge extra for emergency lockouts?
If you require our services after standard working hours, an additional small fee will be added.
** Important Notice:
The Locksmith price rates that appear on this page or that are quoted over the phone are estimates. They are approximately accurate, based on our extensive experience, but a final price quote will always be provided in writing once our nearest locksmith reaches you and assesses the situation in person. Then you will also be given multiple solutions at different price rates to sign off on. Additionally, if our qualified and professional locksmith runs into an unexpected complication during the procedure, they will stop work to explain the situation to you and offer multiple choices for completion of the job at different prices. Then you will once again be provided with a written quote to sign off on before the locksmith once again resumes their job. Even if we run into unexpected surprises in the course of the job, we will endeavor to make sure you don't!