Locked Out of Your Car?
If you have accidentally locked your keys in your car and you need an emergency lockout service close-by, give us a call. Our mobile crew can reach your address in less than 30 minutes, unlock the car, and provide you with freshly cut keys on the spot. We are available seven days a week, all across the nation.

What Are Car Lockouts and How Do They Occur? 
Car lockout occurs when the driver cannot access the inside of the vehicle using the standard lock and key mechanism because of a variety of reasons. Here are the most common reasons why you might be locked out of a car:
You cannot find your keys. The keys have been stolen, misplaced, or lost. 
The lock is faulty. Regular wear out, improper use or break-in attempts can damage a lock. 
You have locked the keys inside the car. The auto-lock feature locked the car before you remembered to remove the key from the ignition.
The key is broken or the battery is dead. Keys can get easily damaged or broken in two, have faulty chip mechanisms, or have dead batteries.
I'm Locked Out of My Car, Now What?
1. Don't panic
Unless it's a case of a child or pet is locked inside the car and you are locked out - ignore any advice shown below - immediately break a non adjacent window and force entry into the vehicle and save a life!
If there is no life in peril, keep your cool and don't let unnecessary feelings of panic cloud your judgment.
2. Inspect the vehicle and look for a safe spot
Stay safe while looking for a solution. Seek shelter and remain vigilant against potential threats.
3. Find a phone 
If you have locked yours in the car together with the keys, find someone willing to lend you a phone. Call 911 if small children or seniors are locked in to prevent an unfortunate event. Provided there is no imminent danger, contact the person that has a spare key.
4. Call an emergency car lockout number 
If you cannot rely on a spare key, contact our expert unlock service. We are available 24 hours a day and we cover all areas.
What to Avoid Doing When Locked Out of Car
Do not let panic take over. Do not add more to the problem by panicking and impairing your sense of logic.  Avoid using improvised lock picking tools. If you do not have access to a professional car lock picking set used, it is best to avoid using improvised tools. An incorrectly used slim jim, bobby pin, or coat hanger could easily result in a damaged lock, door, and window.
Do not break any window. Do not act on impulse and try to use a brick, a rock, or something pointy to break a window and enter the car. What are the worst things that could happen when using improper lock picking tools? You could injure yourself severely while breaking the lock mechanism while scraping off the paint on the door, and ultimately adding more to the final bill. The majority of today's vehicles feature advanced lock and key systems that set off the alarm when an unauthorized attempt to enter the car is identified.
How Can a Car Unlock Service Help? 
Expert car lock services like ours rely on advanced sets of lock picking tools and pieces of equipment compatible with all makes and models of cars. For example, our emergency car lockout locksmiths will:
Rely on the right lock picking tools to open any car on the spot.
Use stuck key removal tools to instantly free your locks.
Replace or repair faulty chips inside key fobs.
Set up new car locks at good rates. 
Offer additional care safety tips and advice.
Cut spare keys in just a few minutes.
Car Lock Rekeying Services
Our technicians work with a rich variety of keys ranging from standard, laser-cut, transponder, smart proximity, and switchblade models. The rekeying procedure does not take more than a few minutes. At the end of it, the old keys will stop serving their purpose.
Lockout Solutions for Car Trunks 
Car trunk lockout incidents can easily result in a complete shutdown of the vehicle's security system when the wrong method is used. Car trunk lockouts must only be handled via the front cabin. Our locksmiths use an advanced car trunk lockout methodology that allows them to safety unlock any trunk in just a few minutes.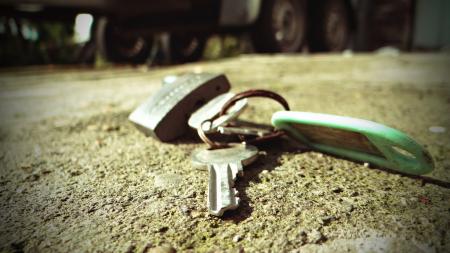 Can You Fix a Smart Car Lock? 
We service all types of car locks, smart car locks included. Smart car lock repairs are pricier than standard car lock repair services. If you need to replace or reprogram a smart key, you can expect to pay between $220 and $500 for a luxury car model.
What to Do to Prevent a Car Lockout? 
Cut a spare key, keep it on you at all times or leave it at the house.
Make it a habit to never exit the car while the key is still in the ignition.
Do not put the keys down inside the vehicle. Either place them inside a pocket or bag or hold them in your hand.
Constantly check and replace the batteries in your key fob.
Repair faulty lock mechanisms and broken keys as soon as you notice a problem.
Are Car Dealerships a Smart Option During Car Lockout Emergencies?
Our experts recommend you avoid calling a car dealership when dealing with a car lockout problem. Their services will end up costing you a lot more compared to our affordable car lockout rates. Secondly, most car dealerships do not rely on expert lock picking tools suitable for your car's brand. Additionally, car dealerships also lack the necessary gear needed to tackle a lockout emergency in the shortest time possible. Our crew can reach you in less than half an hour all year long, no matter the location, and help you get access to your vehicle in just a few minutes. We travel with complete toolsets on us. Our services do not involve any towing fees because we provide our solutions on the spot, at the scene. Most car shops and car dealerships work by the standard 9-5 schedule Monday-Friday, and they are normally off during the holidays. This is not the case with us. We are a dedicated, fully mobile 24-hour mobile car lockout service readily available all year long.
Keys Locked in Ignition - Now What? 
Get in touch with us and let us send the nearest car lockout roadside assistance team to your location. They will be there in 20 to 30 minutes depending on traffic conditions and help you get back into your car safely.   
Call Locksmiths Locator at (888) 429-4426 to get the job done right the first time and get your car back on the road!
Frequently Asked Questions About Car Lockout Services
What is the price to have my car opened by a locksmith?
Our basic car lockout service rate is $45.  Call our toll-free customer support service 24/7 at 1-888-4294426, provide them with your Zip Code and they will confirm a locksmiths availability and more exact price quote!
How long does the procedure for unlocking the door last?
Usually, it takes us 5 minutes to unlock your car doors, allowing you to get back driving right away. However, if your car is fitted with special locks or high-security locks, it might take longer.
Can I find your car lockout services in my area?
Yes. You can find us in all US states, from one coast to another.
Can your car locksmiths unlock all car brands?
Yes, the LocksmithsLocator team specializes in working with all makes and models of vehicles, from Ford to Porsche, from old cars to modern-day options with advanced electronic or smart locks and keys.